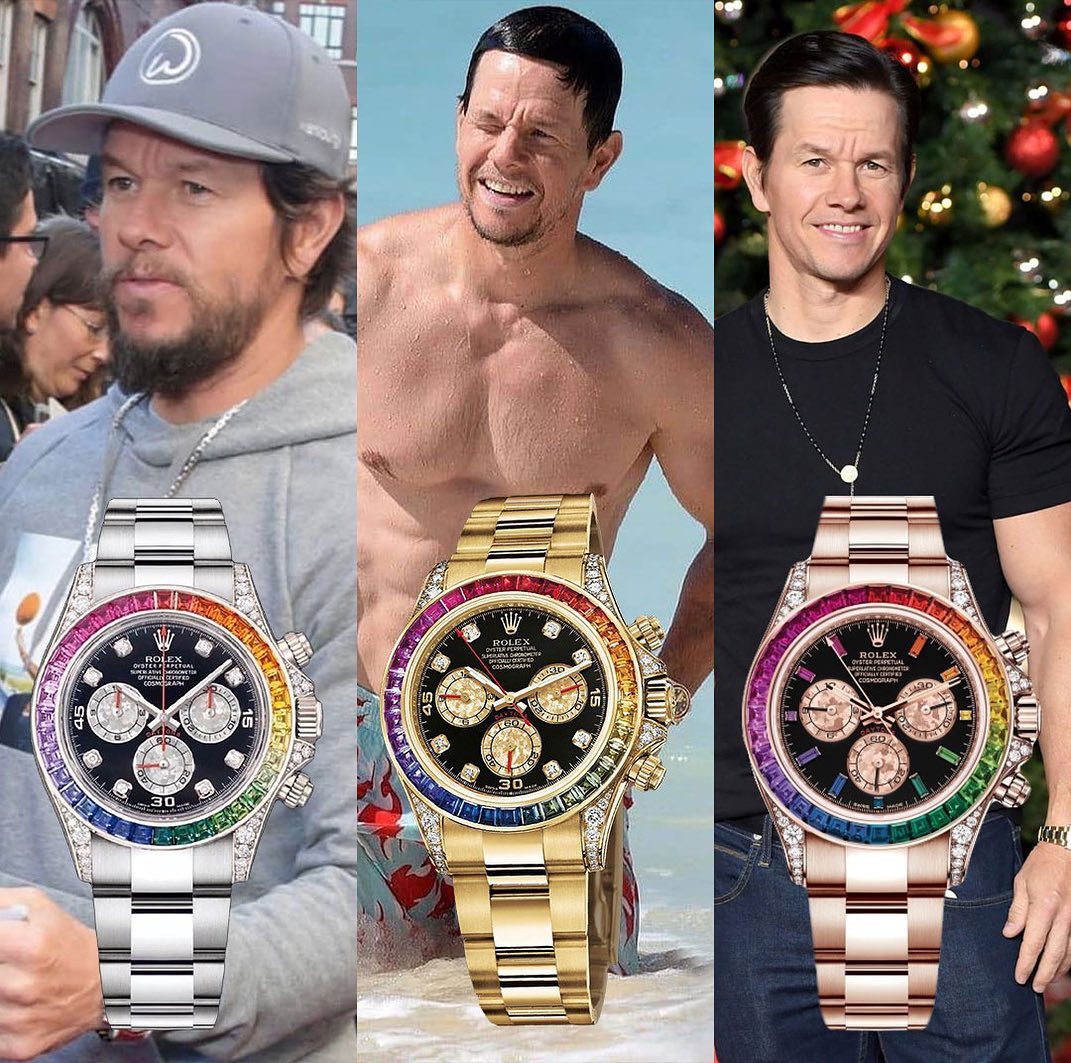 Which of the following @markwahlberg Rolex Daytona Rainbow 🌈 do you think looks best?
– The white gold 116599RBOW or
– The yellow gold 116598RBOW or
– The rose gold 1165595RBOW
The rose gold is set with 47 sapphires: 36 baguette-cut sapphires decorate the bezel in Rainbow colours, and 11 additional colourful sapphires serving as the hour markers. In the yellow gold and white gold version, there are only 36 baguette-cut sapphires on the bezel and eight brilliant-cut diamonds serving as hour markers.