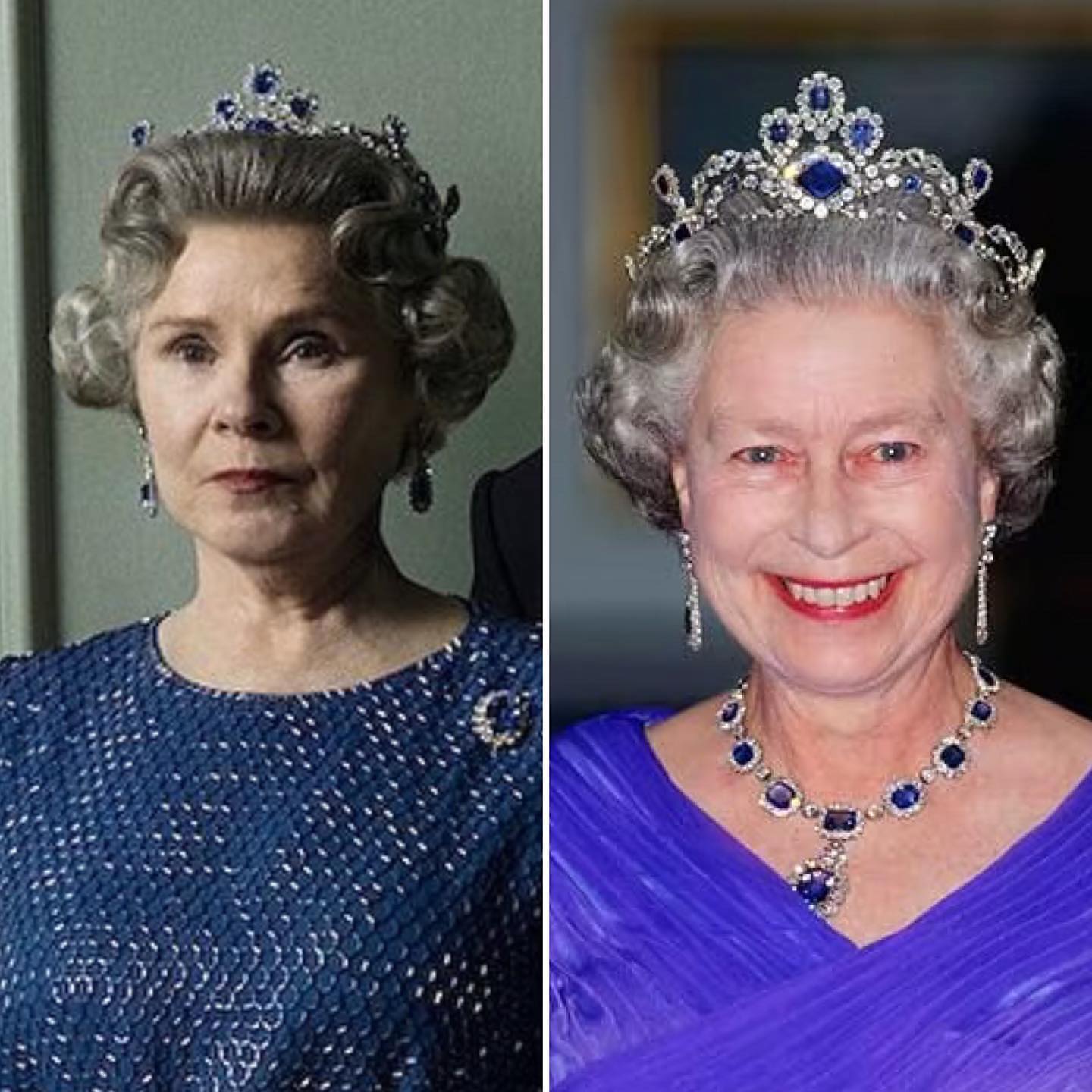 The main tiara on The Crown's fifth season was the so-called Belgian Sapphire Tiara. Not only appearing in the 8th episode during the Royal Variety Performance (pic 3), but also in the official poster for the season (pic 4). Coincidentally, the tiara has been in the recent news as Queen Camilla chose it for both tiara events held since the beginning of King Charles reign.
The tiara started as a necklace worn by Princess Louise of Belgium, eldest child of King Leopold II and Queen Marie Henriette of Belgium. Louise married Prince Philipp of Saxe-Coburg and Gotha – an unsuccessful match followed by a series of love affairs.
A controversial and rather scandalous character, the Princess was at one point interned by her husband in a psychiatric hospital, which she escaped years later. Her heavy debts and impoverished situation led to the sale of some of her mother's jewels (and some of her own).
During her marriage, Louise wore some impressive jewels, the most important probably being the sapphire set which she wears in pictures 5. The diamond and sapphire necklace, which Louise wears as a devant-de-corsage, was purchased by the Queen in the 60s and converted into a tiara for her to wear with some of her favorite jewels – the sapphire necklace and earrings that she received from her father as a wedding gift #royaljewelsbyzulg