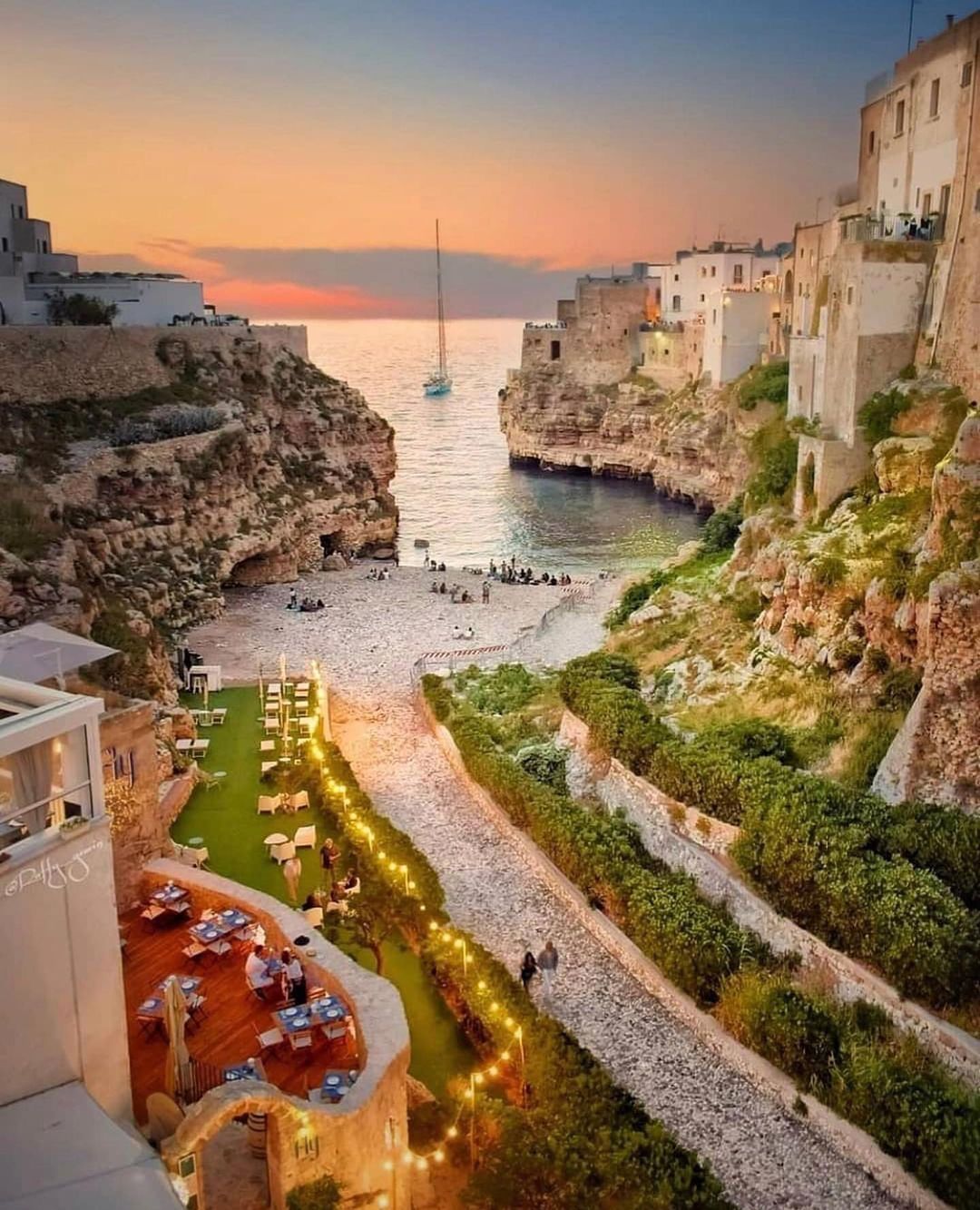 📍#italia #puglia #PolignanoAMare
Polignano a Mare, la "Sorrento di Puglia" , non starebbe là dove si trova oggi se un falchetto non avesse scelto di fermarsi proprio su quello scoglio. Ce lo dice la leggenda, secondo cui la flotta di Gaio Mario fu sorpresa da una tempesta mentre veleggiava in soccorso di Catulo. Il console romano liberò allora il suo falchetto: dove si fosse posato, lì lui e i suoi uomini avrebbero preso riparo e fondato una nuova città. Il falchetto atterrò sul dirupo di Polignano a Mare. E lì, da più di venti secoli, sta ancora, impresso e ricordato per sempre nello stemma della città di Polignano a Mare.
Se la leggenda aleggia accarezzando il mito, la storia tiene i piedi per terra e attribuisce la paternità della fondazione a Dionisio il Giovane, nel IV secolo a.C., che su questo sperone di roccia istituì un presidio per garantirsi la sicurezza delle rotte commerciali e militari in Adriatico. In realtà l'origine di Polignano a Mare potrebbe essere ancora più antica, visto che in tutta l'area del sud est barese sono state trovate tracce di vita organizzata risalenti al Neolitico: la vicinanza ai corsi d'acqua ed il clima mite incoraggiarono fin da allora gli insediamenti umani.
⠀
Polignano a Mare is a town in the Province of Bari, Puglia, located on the Adriatic Sea. Arguably one of the most romantic spots in the region, a craggy slice of land with several caves that has seen its fair share of invaders throughout history along its limestone cliffs. The historical white-watched Medieval town is just as pleasant as the adjoining coastline, It should also ne noted that Polignano is famous throughout the world for cliff diving.
#ig_italia
📷 @@raffy_gemin